Wil je graag een pubquiz organiseren, maar weet je niet hoe of wat? Bij Evenses krijg hoef je daar zelf niet over na te denken. Wij helpen jou met een pubquiz organiseren!
Pubquiz organiseren: waarom?
Een pubquiz is een spel waarbij teams het tegen elkaar opnemen door vragen te beantwoorden over verschillende onderwerpen. Deze onderwerpen kunnen variëren van sport tot aardrijkskunde, muziek, films of andere dingen. Een pubquiz is een gezellige manier om het tegen elkaar op te nemen. Dit kan goed zijn voor teamverband of een avond even lekker ontspannen. Door de vele onderwerpen komt iedereens kennis aan bod en is het van belang om elkaar aan te vullen in de onderwerpen waar men kennis over heeft. Het is zelfs nog mogelijk om een online-quiz te organiseren als het lastig is om iedereen bij elkaar te krijgen.
Pubquiz organiseren: waar begin je?
Stap 1 - Gezelschap
De eerste stap bij het organiseren van een pubquiz is een leuke groep mensen verzamelen waar zo'n avond mee gedeeld wordt. Vrienden, familie, collega's of een andere groep. Het is prettig om teams samen te kunnen stellen dus hoe meer, hoe beter!
Stap 2 - Planning
De groep voor de pubquiz is samengesteld. De volgende stap bij het plannen van zo'n avond is de planning. Het is belangrijk om een datum en tijd te bepalen. Daarnaast is het handig om van tevoren een afgesproken locatie gereed te hebben. Het kan gezellig zijn om met vrienden thuis te zitten, maar misschien geeft het wel veel ruimte als er een locatie wordt afgehuurd. Hier zijn veel verschillende mogelijkheden voor waarbij de voorkeuren per persoon kunnen verschillen.
Stap 3 - Thema
Een thema is een originele toevoeging aan een pubquiz. Maak er een spectaculaire avond van door iedereen verkleed te laten komen. Als het thema is vastgesteld kan dat afgestemd worden met de quizmaster zodat de vragen daarop aansluiten. Mocht deze stap niks voor het gezelschap zijn dan is het natuurlijk niet noodzakelijk. Kijk voor meer ideeën bij onze themafeesten!
Stap 4 - Quizmaster
Bij Evenses kunt u een quizmaster inhuren voor een kant-en-klare pubquiz om de avond in goede banen te leiden. Hierdoor hoeft niemand rekening te houden met het bedenken van vragen en antwoorden. Hier is de quizmaster verantwoordelijk voor. De quizmaster maakt de vragen op maat. Deze zullen (natuurlijk) niet gedeeld worden zodat het voor iedereen een verrassing is op de avond zelf! Alle benodigdheden worden door de quizmaster meegenomen. Is er nog twijfel? Evenses staat voor goed en duidelijk contact tussen de artiesten en de klant. Alle wensen voor de quizmaster over de pubquiz kunnen besproken worden.
Stap 5 - Wees origineel
Een pubquiz wordt natuurlijk beter, als deze ook origineel is! Verras het publiek met een aantal persoonlijke vragen die overlegd worden met de quizmaster. Deze kunnen dan in de pubquiz verwerkt worden en als verrassingselement voor het gezelschap werken. Persoonlijke weetjes, leuke feiten of interessante gewoontes kunnen gedeeld worden met het gezelschap. Kijk hoeveel iedereen van elkaar weet! De quizmaster verwerkt de vragen en zal zorgen dat de antwoorden goed doorgenomen worden. Het is dan wel de bedoeling dat degene die de vragen bedenkt de ronde uitzit...
Pubquiz organiseren: quiz-time!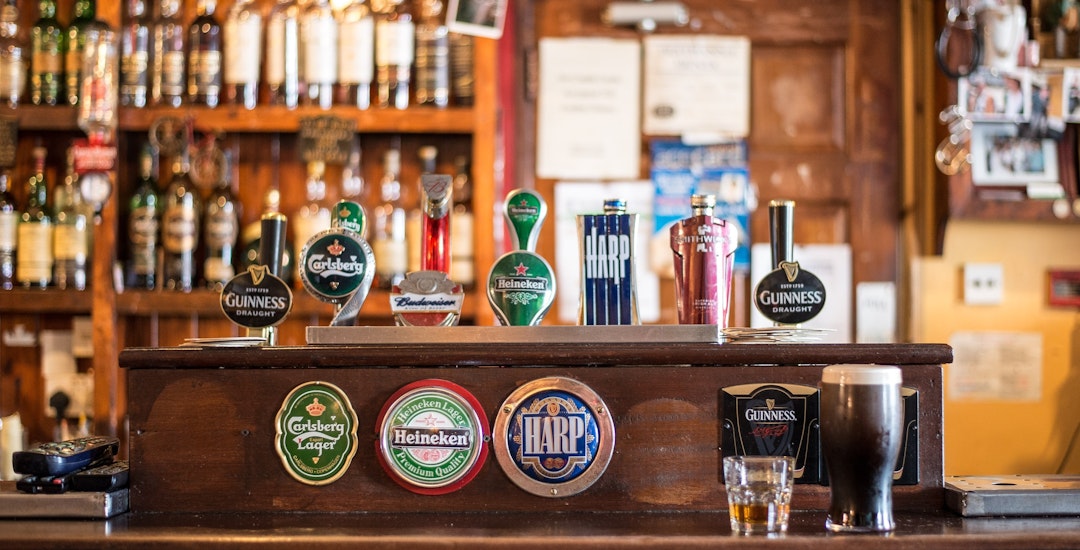 Wat kan Evenses voor uw pubquiz betekenen?
Het leukste van een pubquiz organiseren is als het moment werkelijk daar is. Door een quizmaster te boeken zijn de voorbereidingen al geregeld en scheelt dat veel met de zorgen. Een avond om niet meer te vergeten met een quizmaster van Evenses! Wilt u een quizmaster boeken voor uw feest of verjaardag? Deze act is via Evenses te huren voor uw bedrijfsfeest. Vul het offerteformulier in, of neem geheel vrijblijvend contact met ons op. Wij staan vijf dagen in de week klaar om u te helpen met de invulling van entertainment voor uw gelegenheid.
Bij Evenses kunt u:
Gegarandeerd een gezellige invulling van uw evenement door een van onze vele professionele quizmasters.