Wilt u F1rstman boeken? Dat kan via Evenses. Hassan Syed, ook wel bekend als F1rstman, is een Nederlands-Pakistaanse rapper, opgegroeid in Den Haag. Sinds F1rstman zijn eerste hit, Round & Round, in 2015 is F1rstman steeds meer gegroeid tot een grote naam in de Nederlandse rapscene. Zelf zegt hij dat hij zijn Arabische roots wil combineren met de westerse muziek, hierin onderscheidt hij zich van andere Nederlandse rappers. F1rstman boeken
Biografie F1rstman
Al vanaf jonge leeftijd is F1rstman bezig met muziek, hij leerde percussie instrumenten bespelen en trad later op in de theater- en percussiegroep Fata Morgana tijdens verschillende festiviteiten in Den Haag. Toen F1rstman elf jaar oud was kreeg hij de rol van Simba in de musical The Lion King.
Sindsdien is F1rstman verder ontwikkelt op het gebied van optreden.Toen hij door zijn theaterdocent mee werd genomen naar een optreden van wereldkampioen beatboxen en rapper Rahzel besefte hij dat percussie een vorm van kunst is. Hij ontwikkelde zich er verder in en behaalde op zijn vijftiende de vierde plaats tijdens het Nederlands kampioenschap beatboxen.
Door zich zelf meer te ontwikkelen in de muziek en zelf ook muziek te maken, ontstonden er samenwerkingen, waar de nummers 'Laat me van je houden' en 'Bin Lagami' uit zijn gekomen. De vriendengroep bleek voor geld te gaan, F1rstman wilde zich liever bewijzen en hogerop komen. "Ik dacht: dat geld komt nog wel. Dus ben ik solo gegaan onder de naam F1rstman.
De eerste track die ik uitbracht, 'Te Laat', werd direct een succes. Ik kreeg fans, kreeg meer views op YouTube dan ik ooit gedacht had, maar ik was te lief. Labels zagen me over het hoofd, er was niemand die me begeleidde."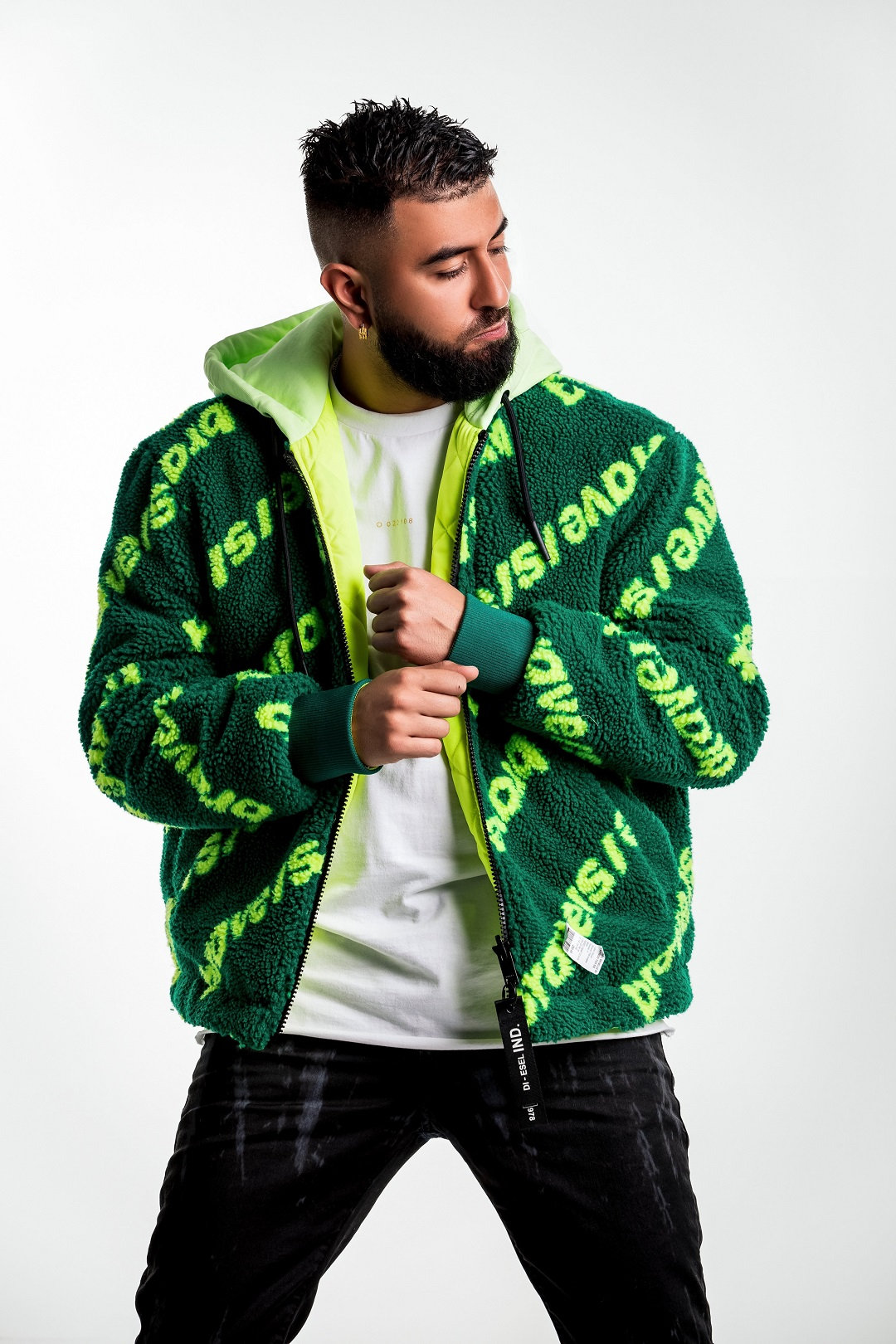 In 2015 verscheen zijn eerste single 'Round & Round', die hij maakte met Lil' Kleine, Dyna en Bollebof. Vanaf dit moment begonnen de platenlabels te bellen en kwamen er al snel nieuwe hits op F1rstman's naam.
Waaronder 'Squat', waar platina uit is gekomen. Met de tracks van deze Nederlandstalige rapper is het niet moeilijk om het feest lost te laten barsten. F1rstman zegt zelf; 'Alles wat ik uitbreng moet viral gaan'. F1rstman boeken
Internationale F1rstman
F1rstman heeft de Nederlandse scene betovert maar nu is F1rstman internationaal gegaan. Zijn creativiteit was te groot voor Nederland en dus besloot F1rstman om Engels en in het Punjabi. Dat laat F1rstman ziet in het nummer 'Dance'. Beluister het nummer en beeld u zich in dat een grote vol feestend publiek is. Dat geeft kippenvel.
Wilt u F1rstman boeken voor uw feest, evenement of festival? Boek deze rapper nu bij Evenses. Ideaal voor een studentenfeest of jubileum. Voor meer informatie kunt u, 7 dagen per week, contact met ons opnemen. Ook is het mogelijk om geheel vrijblijvend een offerte bij ons aan te vragen voor F1stman.
Bij evenses kunt u:
Bij Evenses staat kwaliteit voorop doordat wij alleen maar met professionele artiesten werken.
F1rstman boekingen zorgen altijd voor veel plezier, ook staan de F1rstman boekingen bekend als een groots feest spektakel.