Feesticoon Ronnie Ruysdael boeken
Ronnie Ruysdael boeken voor op jullie feest gaat nergens makkelijker dan bij ons. De feestkoning die iedereen in de zaal laat meegenieten met zijn joviale aanwezigheid met zijn glitteroutfit en bakkebaarden iedereen zo de polonaise in krijgt. Dit wilt u toch ook op uw verjaardag of bedrijfsfeest?
Biografie Ronnie Ruysdael
Jan Rabbers, de Nederlandse zanger die bekend staat om zijn optreden als Ronnie Ruysdael, begon ooit zijn muzikale carrière in 1991 met de feestband de Sjonnies. De Sjonnies, bestaande uit Jan zelf als Ronnie Ruysdael en zijn twee fictieve zoons Konstantijn en Friso. Hiermee hebben de drie tot 2009 succes, totdat de band uit elkaar gaat op vriendelijke wijze.
Toen werd Ronnie Ruysdael als solo-act verder doorgezet. Vele van Ronnies singles die hij uitbrengt bereiken de Single Top 100 en met een goede dosis entertainment schopt hij het hier zelfs mee tot een internationale "Ronnie in de Zonnie-toer", waarmee hij de Nederlandse toeristen in de warme landen van Europa kwam verblijden. Vervolgens, met zijn nieuw gewonnen faam maakt Ronnie samen met Zanger Rinus het nummer "Eet veel bananen" en breekt daarmee nog eens door. Ook de opvolgende jaren zet Ronnie Ruysdael door en doet hij verschillende samenwerkingen met bijvoorbeeld Marianne Weber en Def Rhymz om zo vele mensen te vermaken. Anno 2020 is Ronnie nog steeds actief in de festival en feestwereld en pakt hij feesten mee zoals Das Coen und Sander fest, Lowlands en Oerol. Op het moment in coronatijd is Ronnie bezig met het doen van "Snuffelstages" bij veel verschillende beroepen en hier hilarische videos van te maken.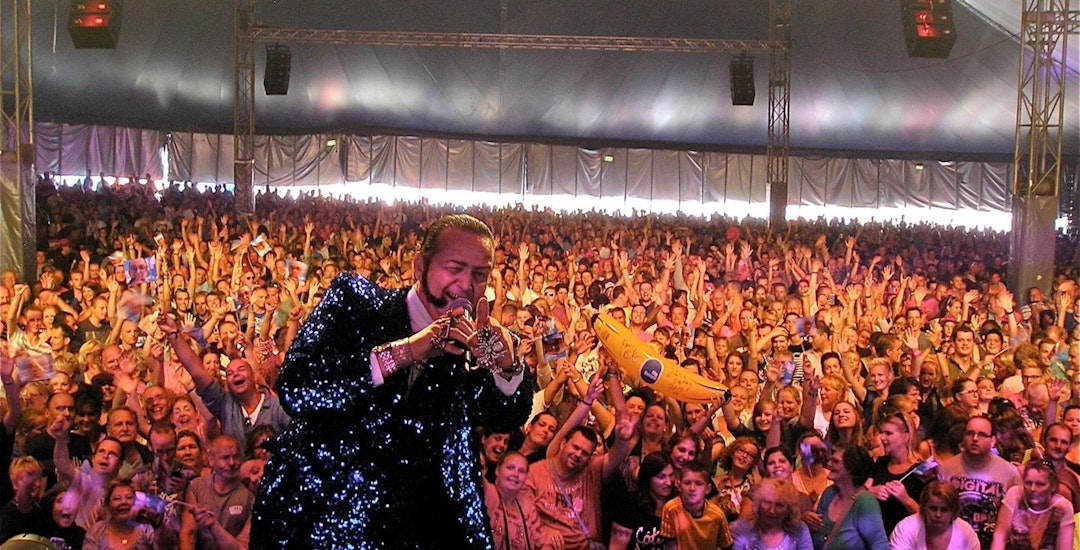 Wilt u Ronnie Ruysdael boeken voor uw gelegenheid? Deze act is via Evenses te boeken voor uw evenement. Heeft u nog vragen? Neem dan gerust contact met ons op!
Ronnie Ruysdael boeken
Wilt u Ronnie Ruysdael boeken voor uw evenement of feest? Ronnie Ruysdael kunt u boeken bij Evenses voor uw festival of stadsfeest. U kunt geheel vrijblijvend een offerte bij ons aanvragen. Voor meer informatie kunt u gerust contact met ons opnemen, wij zijn vijf dagen per week bereikbaar voor al uw vragen.
Bij Evenses kunt u:
Bij Evenses is kwaliteit erg hoogstaand, daarom werken wij alleen maar met professionele artiesten zoals Ronnie Ruysdael.